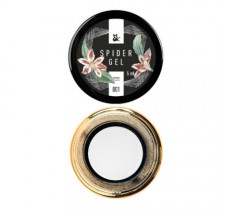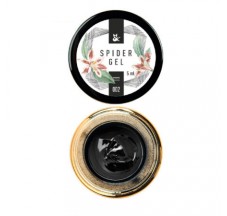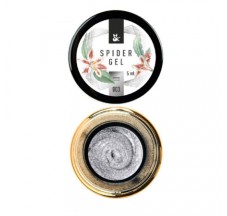 Spider gel f.o.x.
The F.O.X. brand has introduced an innovative spider gel for an ultra-trendy and original spider manicure. The 3 current colors are silver, black, and white. This is a great offer for the arsenal of nail technicians. Due to the perfectly stretching texture, spider gel allows you to quickly and easily create fine lines like a spider's web, apply clear lines for graphic design, draw abstract patterns, make designs with volumetric drawings.

Among the key advantages of spider gel from F.O.X.:

- Incredibly viscous and dense consistency.
- High color density.
- Perfect adhesion to the topcoat.
- Ability to apply on top-coated designs.
- Fast and good curing under any lamp.
- Expressive gloss.
- Super wear-resistant.

Fox Gel Powder allows you to create unique designs with a minimum of skill. Suitable for beginner masters and amateurs to create their own nail art.

Our online store has opened for everyone the opportunity to buy SPIDER GEL from F.O.X. at the best price, declared by the manufacturer.

Where could I buy Spider gel f.o.x. at the best price?
We are glad to see you in shop - "FormulaProfi". On our site you can buy
kodi professional online shop
at the best price. On our site you have the opportunity buy
kodi professional rubber base gel
at the best prices. Further add item to cart or choose the right one delivery and payment method. After, we will promptly contact you для доставки for shipment Andorra and to the rest of the world.
Fancy - Spider gel f.o.x.
You can buy from us -
rubber base komilfo
at good prices. We will always be glad to see you on our website.